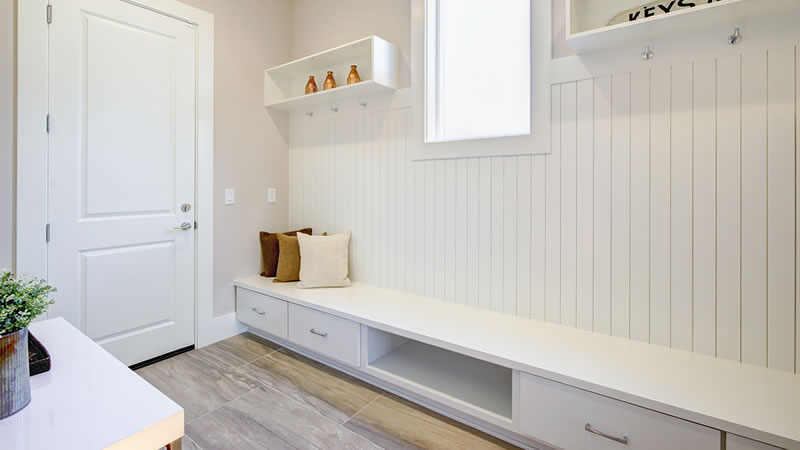 Custom Built-Ins & Storage Solutions
There are many situations during a home remodeling or renovation project where you just can't find an appropriate storage solution for your particular space.  In these instances choosing to go with a custom built-in solution is often a better choice then trying to use something that's not going to be ideal.  With a custom built-in storage, shelving, or seating solution you're going to get exactly what you need for your new space.
Shenkman Construction Co. is a full service home remodeling contractor based out of Nipomo, California and serving San Luis Obispo and Santa Barbara Counties. We specialize in building custom built-in storage and shelving and seating solutions for our customers homes.
Whether you'd like a built-in storage solution under some stairs, in your bedroom, in your kitchen, laundry room, or bathroom we'll be able to provide you with a beautiful and function built-in solution that will fit your space and meet your needs.
Custom Built-Ins We Can Build
Under stair storage
Kitchen built-in storage
Bathroom built-in storage
Laundry room built-in storage
Garage or shop built-in storage
Built-in shelving and entertainment centers
Built-in seating
If you'd like an estimate for your custom built-in storage project please give us a call (805) 801-9718 or fill out our contact form and we'll get right back to you.