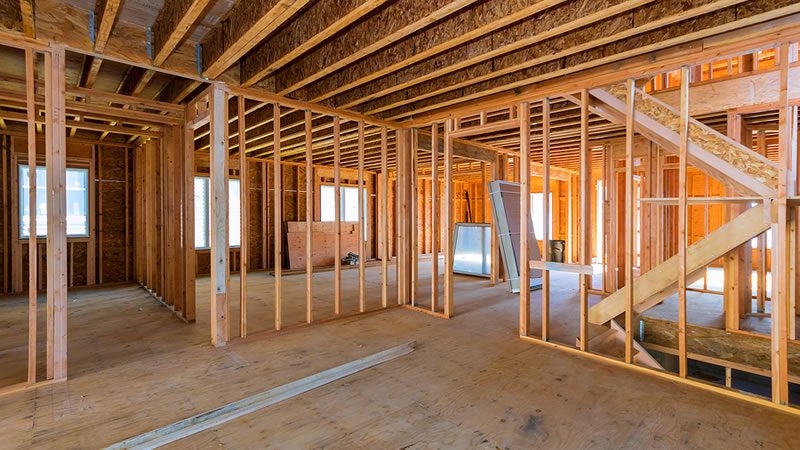 Framing Contractor Serving San Luis Obispo and Santa Barbara Counties
We can frame your home or building to the lockup stage.
The framing is the wood or steel structure that makes up the "bones" of your home or building.  A framing contractor is responsible for building the structure based on your existing blueprints or architectural plans right up to the "lockup" stage.
What Do You Need A Framing Contractor For?
Are you building a new home?
Are you building an addition onto your home?
Are you building a detached shop or garage?
Are you a general contractor looking for a reliable framing crew?
Shenkman Construction Co. is a full service home remodeling contractor based out of Nipomo, California and serving San Luis Obispo and Santa Barbara Counties. We specialize in framing for residential construction projects including homes, shops or garages.
Our framing services involve building the structure from the sill plates to the installation of roof trusses and/or your rafters.  The structure also includes floor joists and floor platforms, interior and exterior wall construction and exterior sheathing, openings for windows, doors, and skylights, and any structural support headers in load bearing walls, and the construction of stairs either interior or exterior.
If you'd like to schedule your estimate or consultation for your framing project please give us a call (805) 801-9718 or fill out our contact form and we'll get right back to you.