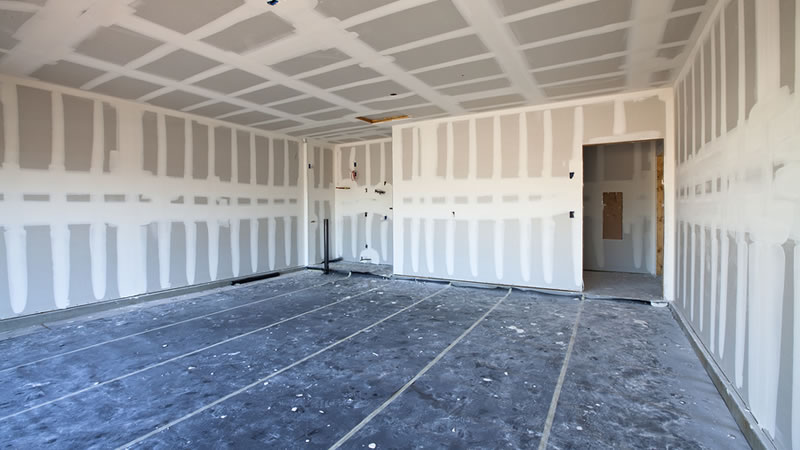 Drywall Installation And Repair Nipomo CA
We install, repair, and finish drywall and sheetrock
Drywall Patching and repairs are very common projects prior to having your home interior painted.  It's not uncommon for drywall to get dings and dents from moving furniture or maybe one of your kids has accidentally put their foot through the wall. Whatever has happened to your drywall it can be repaired quite easily and you'll never know there was ever a problem.
Shenkman Construction Co. is a full service home remodeling contractor based out of Nipomo, California and serving San Luis Obispo and Santa Barbara Counties. We specialize in preparing home interiors for painting and this includes drywall repair and finishing projects.  From repairing a few scratches or dings in the drywall to replacing entire sheets or sections with holes or water damage.  The team at Shenkman Construction Co.  Can make your drywall look as good as new.
Repairing Drywall Includes:
Cutting out and removing the destroyed drywall.
Putting an appropriate sized piece of drywall in it's place.
Fastening new drywall securely to studs or framing.
Taping and sanding of all seams.
Filling over screw heads.
Painting to match your wall color.
When we are repairing drywall it can sometimes be difficult to get an exact color match to the existing wall.  This is why it's usually a good idea to paint the entire wall with fresh paint rather than just painting over the repair.  This will make the wall look like it's never had any repairs.
If you've got any Drywall repair work within your home or business give Shenkman Construction Co. a call and we'll come out and give you a competitive estimate along with some friendly and helpful advice on your drywall project.
Painting And Finishing Drywall
Do you have drywall in a basement, shop, or garage that has been left unfinished and unpainted?  Finishing the drywall includes taping of all the seams, applying drywall mud to any imperfections, along with sanding of all the seams until they are smooth.  The drywall can then be primed or painted.
If you'd like to schedule an estimate to repair or finish your drywall then give us a call (805) 801-9718 or fill out our online contact form and we'll get right back you.