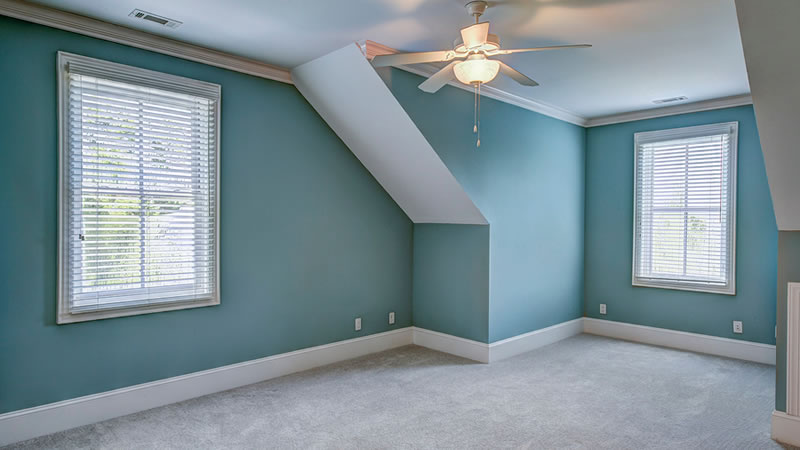 Interior Painting Services Nipomo & San Luis Obispo County
Painting the interior of your home or building is an affordable way to breathe new life into your existing space with dramatic results.  Whether you decide to just paint a single room or you decide to repaint the entire interior of your home it's important to choose a team of painters with experience and a good track record of customer happiness.  You'll be looking at your interior paint job for a long time so you probably want it done right the first time!
Why Do You Want To Paint Your Interior?
Embarrassed by the dated appearance of your interior?
Your old paint is peeling or flaking off the walls?
You want to give your home a fresh new look?
Shenkman Construction Co. is a full service home remodeling contractor based out of Nipomo, California and serving San Luis Obispo and Santa Barbara Counties. We specialize in interior painting projects of all sizes.  From repainting a couple of rooms in your home to repainting your entire interior including all of your trim and accents, the team at Shenkman Construction Co. can transform your home interior with a beautiful and modern new color scheme.
With Every Interior Painting Project We Will:
Provide you with an expert color consultation.
Kill any mold or mildew on your walls or ceilings.
Scrape and sand areas to be painted for a smooth surface.
Remove any wallpaper or wall coverings if required.
Protect and cover floors, molding, windows, furniture, and any other surfaces not to be painted.
Remove and put back electrical sockets and switch plates, ceiling fan/lamp covers, thermostats and any wall or ceiling devices.
Apply caulking where ever necessary for a nice clean finished job.
Ensure that our work area is cleaner than when we found it.
We Provide The Following Surface Preparation On Every Project:
Thorough cleaning of the surface to be painted.
We will kill any mold or mildew that might be present.
Scrape and sand any loose or flaking paint.
We'll repair any surface defects such as cracks, dents, or old nail holes.
Surfaces will be primed prior to painting (if required)
We are extremely meticulous with our painting prep work so that you're left with nothing but smooth freshly painted surfaces.
After we're done painting and the new paint has properly dried we'll finish off with a final cleanup of our work areas.  We will also reinstall all of your trim, electrical receptacles, switches and any other wall or ceiling devices we may have had to remove.  Our entire crew will take every precaution possible to ensure we keep your home spotless and we leave no trace of our presence other than your beautifully painted interior.
If you'd like to schedule an estimate to paint your home interior then give us a call (805) 801-9718 or fill out our online contact form and we'll get right back you.